Hello my friendlies,
How the heckers are you all? I am enjoying the sun today, as it is my day off! Please can I mention that fact that even though my last post was about how epic Iron Man was...Man of Steel was ALMOST AS GOOD, if not better!!!!! Also for your Cumberbitches out there, Star Trek is also amazingness. It is awesome. It is the bestest thing ever...apart from Iron man

Cinemas are only getting better!!!
Anyway...to business!
Please can I draw your attention to my little slinky sister's

new business...Feral Threads! She has worked hard...she has slaved away...she had drawn her little fluffy socks off...and produced stuff like the below: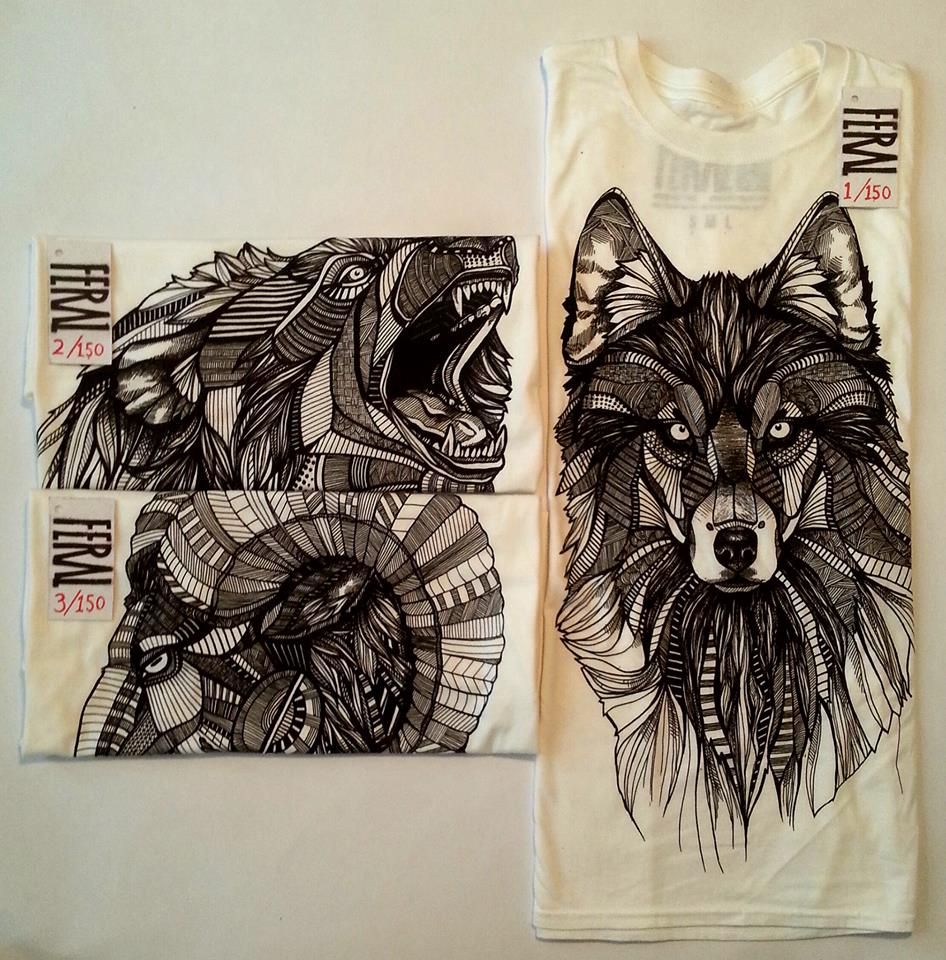 If you LIKE her facebook page you can be in for competitions in which you win a free t-shirt! How wonderous is that??
I thought you would like to know because you are all artsy people and only an artsy person would appreciate how hard it is to set off an artsy business.

Poor artsykins.
I hope you're all feeling excellent my pretties
Your friendly neighbourhood Slinky